Imaginario Inverso: Fronteras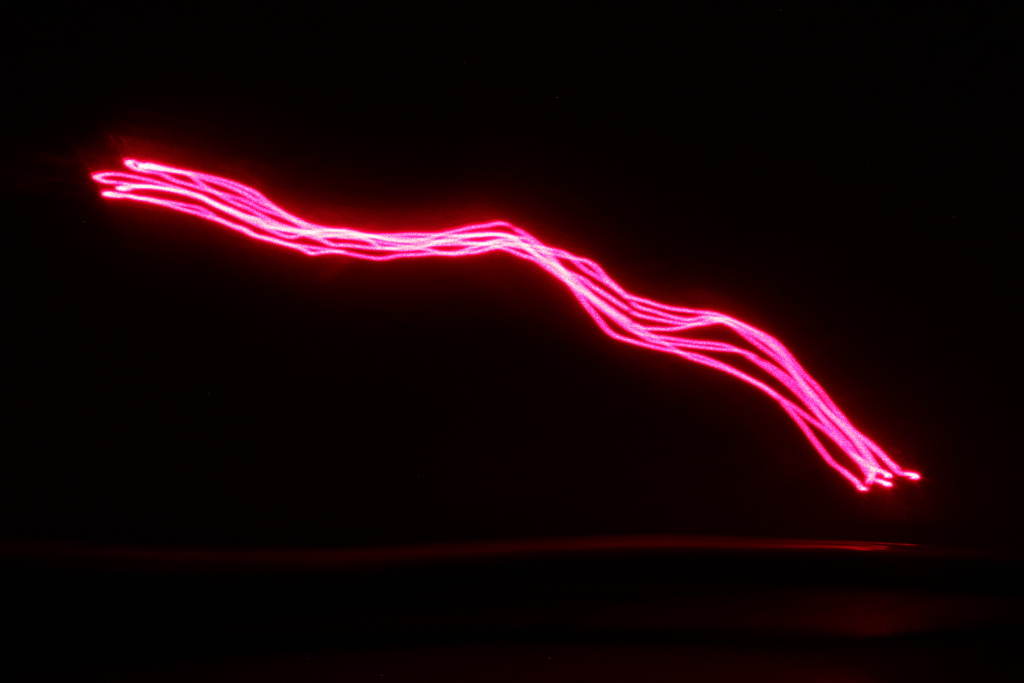 Fronteras is a sculpture that questions our use of technology to demarcate territory, whether on the ground or outer space. It uses a laser pointer and a couple of motors to draw the US/Mexico border on a wall.
It is part of Imaginario Inverso, an ongoing project that tries to understand the effects of industrialization and technology on our social imaginary.